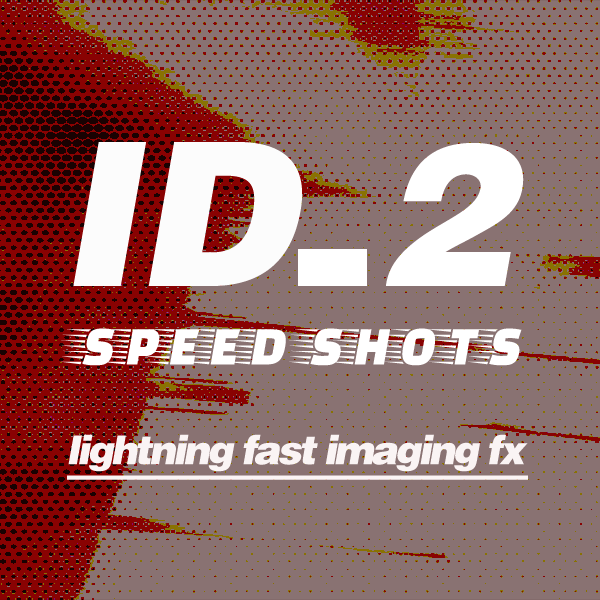 This package is available to radio stations and individual producers. Get the package as a buyout tailored to your usage requirements - contact us for a great deal.


The new killer, quick-fire FX package
It's going to melt your face! Ryan Drean Ryan Drean, Creative Director, TM Studios, USA
ID
_
2 Speed Shots is a quick-fire, high energy package of insanely usable multi-FX, sourced from the awesome
ID

_

2 TOTAL
library. 60 cuts have been weaponised, optimised and re-imagined as lightning fast, highly usable FX that are just killer in sweepers, promos and imaging.
ID

_

2 TOTAL
has been taking the imaging world by storm. The vast, ground breaking imaging FX library is used and abused by producers and stations across three continents including on Bauer's Place Network across the UK, The Hits Network in New Zealand, on 107 The Peak in Canada, Hit 889 in Athens and many more.
Now, with ID
_
2 Speed Shots, you get access to the same high end, next-gen sound of ID
_
2 TOTAL as a buyout in your productions.
ID
_
2 Speed Shots is available to download directly from noise fusion with access to the package in full quality 24 bit WAV. To purchase, just
get in touch with us
with your details we'll get straight back to you with a price tailored to your station and usage.