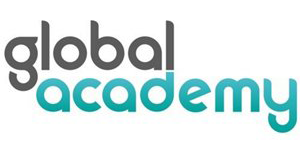 The Global Academy is a new state school in the UK, created in partnership with Global - the media and entertainment company behind some of the UK's biggest radio stations.
Music for the Global Academy
In October 2015 we were approached by the team at Global to create a sonic logo and music theme for the new Global Academy – a bed to run on ads for the school.

With an intake of 14-19 year old students, we created a young and fresh, bouncing pop theme, based around a strong and memorable sonic.
In October 2016, the team came back to us to refresh the theme. This remixed and reworked version is more upfront, moving from pure pop to a more EDM vibe.