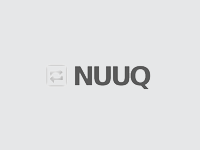 NUUQ is a nu breaks/electro/broken beat/whatever collective from the twisted minds of Andrew White and Ben Neidle.
Dirty electro for the start of the decade
The first commercial release from noise fusion, start_again [2010] by NUUQ is an explosion of dirty electro released in late 2009 to coincide with the end of the first decade of the 21st century. 1999? Pah. Wake up and smell the snares, purple one.