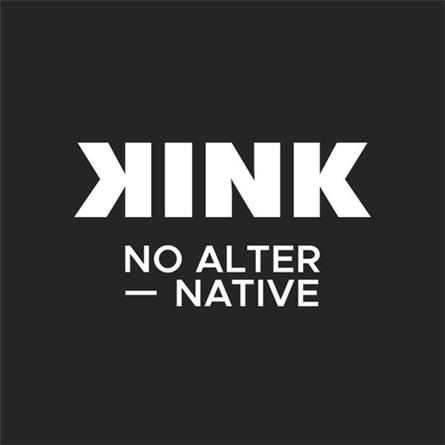 KINK is The Netherlands' alternative, rock and indie radio station.
Dutch alternative radio
Back in full effect
We were thrilled to hear from the KINK team at the beginning of 2019 the news that the station was making a comeback, after a few years off air.
And we were chuffed to know that they wanted our
ID_2 FX package
at the core of their new sound. Audio and imaging guru Dion Posdijk got to work with our package and has created some amazing new alternative imaging - it's great to hear edgy, dark sounds back on the air again.
We also provided some consultancy helping the team with the treatment of their amazing station VO, to get the most grit and impact.
KINK + ID_2 = the new alternative sound
The new sound of
Dutch alternative radio
Music production, sound design and audio imaging
A long-standing user of our effects and sound design (a bespoke noise fusion package is the core of their station sound) this time KINK FM wanted to go a step further and commissioned us to create a full custom music and imaging package for the station's key events - including news, travel, weather, the top of the hour and the KINK 40 chart show.
Fiery and raw - yet powerful and polished - the music and sound design moulds together to create an innovative and strong brand identity for KINK which sounds deliberately and distinctly 'un-radio' like.
The package demo lets you hear the straight cuts as they came out of noise fusion's Unit 31 Studio. Meanwhile the on air audio gives context and demonstrates how Dion Posdijk at KINK has seamlessly worked their station voice into the package.