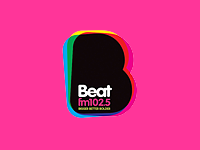 Jordan's number one English-speaking radio station. Format: CHR
Big branding for Beat Breakfast
Audio imaging and music production
A fun and pacey new imaging package for the Beat Breakfast show which includes custom music cuts.
New station imaging for Beat Jordan
Audio imaging and music production
A fresh sounding CHR package, which included a sonic logo (can be heard clean at the beginning of the demo). The sonic was incorporated into a number of cuts, including the Top of Hour.