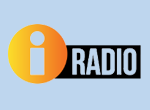 Ireland's newest radio stations - a network of i102104 and i105107. 15-24 target audience. Format:
Hot CHR/alternative
Audio imaging, music production and sound design
Dave Kampel and Jade Yourell
The opportunity to create the launch package for i102104's sister station was too exciting to pass up. With i105107 fighting for its place in the highly competitive Dublin market, its branding had to sound huge and be distinctive but also get across a sense of irreverence; the station's new strap is the somewhat surreal "it's a radio station".
While the station wanted a good amount of consistency between themselves and their sister station, some clear points of difference were important too. So we created a new impactful and memorable sonic logo for the station which achieved this in spades, while also giving the station a strong and unique identity. Yet there's a commonality of sounds between the two station's branding.
The news sequence cuts are based around the sonic; the idents are a combination of cuts incorporating the logo and sharp, shorter sweepers. The audio demonstrates a just snapshot of what we created for the station – the package also contained talk-ups for all logo-based cuts and dozens of alternate mixes and cutdowns.
A brand new sound for Ireland
Audio imaging, music production and sound design
Dave Kampel and Jade Yourell
102104 commissioned us to conceive and create the new station's complete audio identity and to produce the launch package for the station, including all idents, the entire news sequence and beat-matched music imagers.
Based around a subtle and very contemporary sonic logo, the package is obscenely fresh sounding and we think it's safe to say that it sounds like nothing else out there right now.
The package makes full use of our
id_1 package
... illustrating just how versatile these FX are.