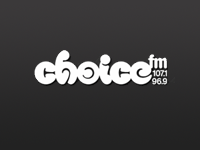 London's Number One for Hip Hop and R&B. Format: urban (Now Capital Xtra)
Audio imaging, sound design & music production
Phoebe One & Iceberg Slim
With the GCap Media Group now at the helm, a fresh new sound for Choice FM was in order. Working closely with Choice's programme controller, we hatched a plan to create a defiantly raw and urban branding package but one which would also reflect the soulfulness of R&B. We were aided and abetted by two exceptional voices, both established urban music artists in their own right.
The result is a full urban package of sweepers, shotguns, beat matched out of breaks, top of hour kicks (donuts with 20" of jock talk over) and news and travel beds. All music and FX was composed by noise fusion.
This package is now available for worldwide syndication.
Contact us
for details.