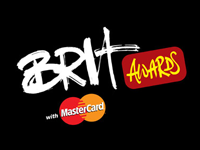 The Brits are one of the most prestigious music award ceremonies in the world. The awards are highly coveted by UK and international artists and the event is broadcast across the globe.
Audio imaging and sound design
For the second year running, noise fusion was commissioned to produce the audio for the Brits nominations packages. Experience from the year before enabled us to be even bolder in 2004, with our audio and the Brits team's video more upfront than ever. Powerful sound design elements created by noise fusion for the project serve to add to the packages' impact.
Music production and sound design
We were delighted to again be asked to compose and produce the Brits' title music and sound design elements
The Brits get beat matched
Audio imaging and sound design
noise fusion was approached in the Autumn of 2002 by the VT director of the Brits, Glenn Coomber, to conceive and produce a new way of presenting the ceremony's nominations packages on television.
Cutting-edge beat-matched, blended and morphed audio from noise fusion was combined with similarly radical video techniques by Brits TV to produce never before seen or heard television.
Brit Awards opening titles music 2003
Music production and sound design
The show's title music was composed and produced by noise fusion.