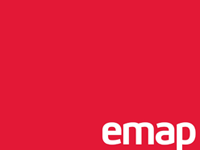 EMAP's TV empire included Kiss TV, Kerrang, Q and The Box
When EMAP were putting together a promotional trailer for the movie Herbie Fully Loaded, they wanted the audio to jump out of the screen. So, given a rough working copy of the visuals, we created a soundtrack almost entirely from scratch and recorded the commentary track with Stefan.
Not having access to any of the film's spot FX to accompany the visuals - such as the car action sequences - we created new FX ourselves, with the obligatory Hollywood larger-than-life impact. This spot aired across the EMAP TV network.