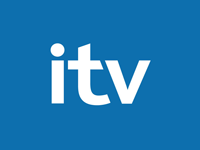 The UK's first and biggest commercial television broadcaster.
Music production and remixing
For the second year running we were involved with ITV's
Dancing on Ice
, this time producing a mix for the opening spectacular of the first show on 11 January 2009.
Music production and remixing
To promote the new 2008 season of ITV's flagship show
Dancing on Ice
, the team at ITV Creative wanted to produce a trailer of epic proportions.
Part remix, part mashup, part original composition, the brief was to seamlessly blend three disparate genres of music together with outstanding transitions which could be used with the visuals. In typical noise fusion style, there were sync points in droves. The dancing on the trailer was all actually choreographed to our audio by the legendary Christopher Dean.
Our audio became the memorable theme during the promotion of Dancing on Ice season 4, over Christmas and the New Year. You've never heard Dean Martin sounding like this...