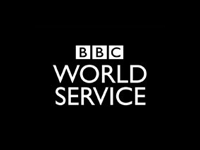 The world's best-known and most-respected voice in international broadcasting; the World Service broadcasts in 32 languages across the globe.
Audio imaging and trailers
We were commissioned by the BBC World Service to promote a long-running and very special show in a unique way. The highly respected Charlie Gillett's World of Music played an incredibly diverse range of works from across the globe and we were to reflect that in a series of trailers together with the Charlie's distinctive presenting style and the huge depth of knowledge that he brought to the programme. By creatively blending the music and Charlie's voice we were able to build interesting rhythmic collages that represented the diversity of the programme.
Very sadly, Charlie is no longer with us but we're pleased to be able to present the trailers here and his huge legacy lives on.